In the age of Snapchat, Instagram, and Facetune, what better way to hype up these trendy apps than by renting your very own glam photo booth at your next event! Similar to these popular apps, our glam photo booth features a skin-smoothing filter that will give picture-takers that flawless, Hollywood look! While prints are typically black & white, colored prints are also available.
We want our clients to be happy which is why we give the option of customization based on our clients' specific needs.
Our glam photo booths are ideal for special events. They bring together guests and allow them to have some extra fun at the events as they pose with their friends and family.
Hollywood Photo Booth Rental
Recently, we had the honor to be part of an engagement party that took place at the beautiful Seven Steakhouse Sushi and Rooftop restaurant in Minneapolis. Our glam photo booth was a great addition to this intimate and classy party.
Match Your Theme
We worked with this client to customize the backdrop to fit the theme of their party. This included a beautiful floral wall as the backdrop that added some beautiful color to the photos. For this specific event, we opted with colored prints to emphasize the beauty of the floral wall backdrop.
Whether you choose black & white or colored photo prints, our skin-smoothing filter will make you and your guests look flawless on your special day! The customization does not end here: you can have your own logo printed on the photos and can even add a name or short quote.
With our glam photo booth rentals, we also incorporate fun props to allow guests to have some fun while posing for the glam photo booth. Don't miss out on having a dazzling Hollywoodesque glam booth at your next event—contact us now to inquire about our rentals!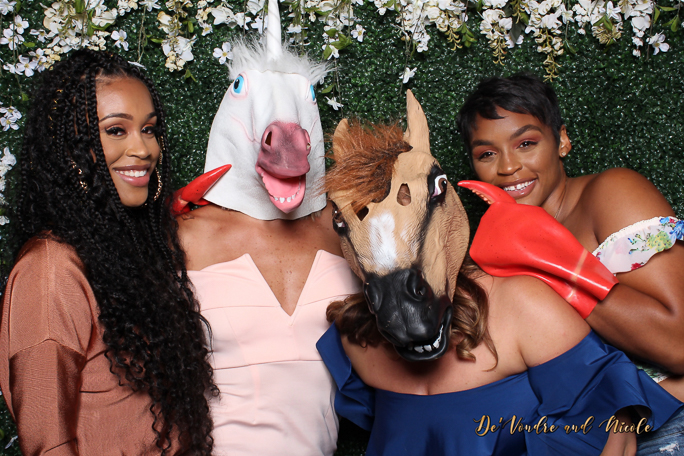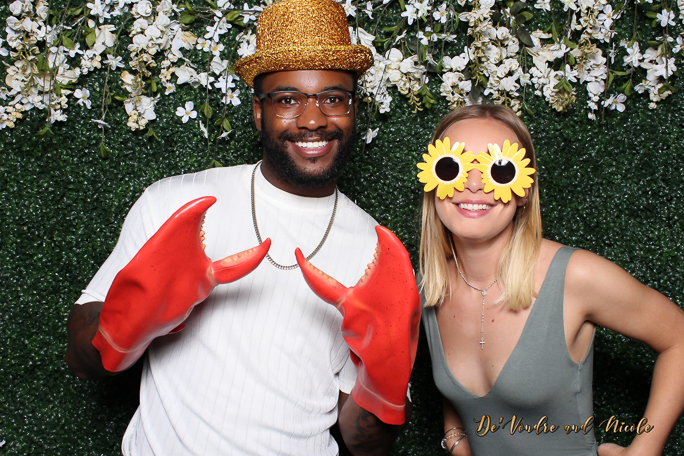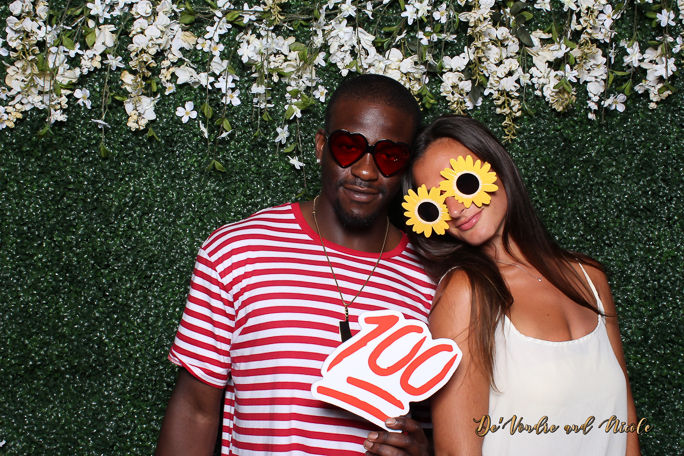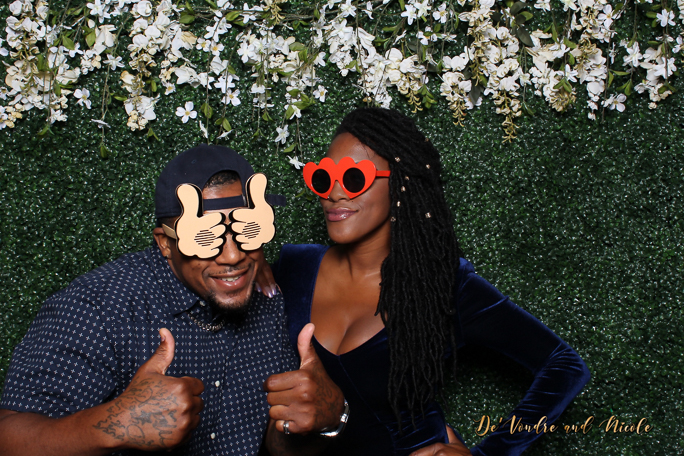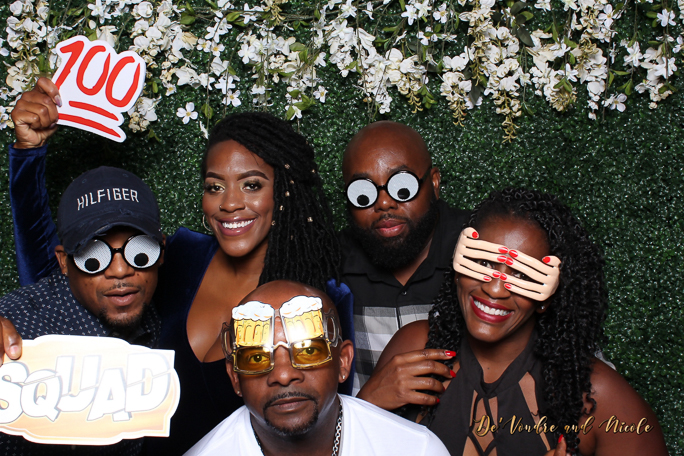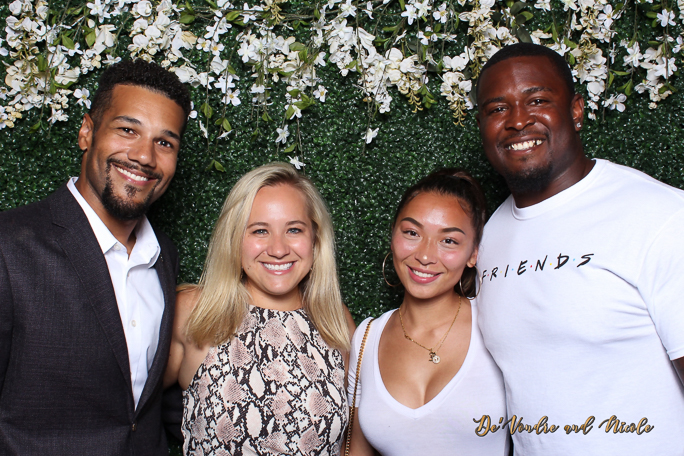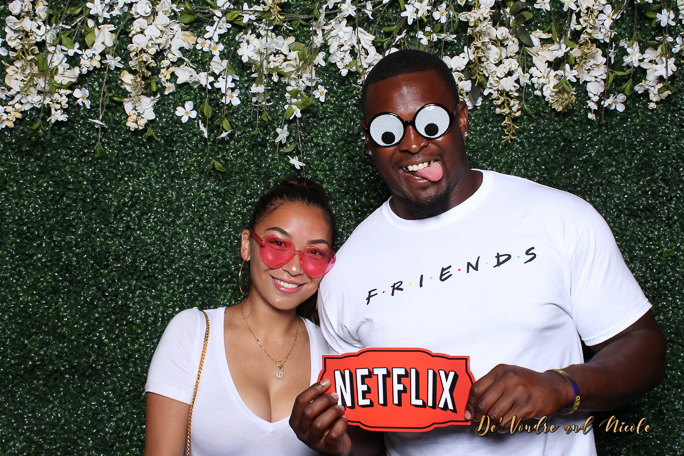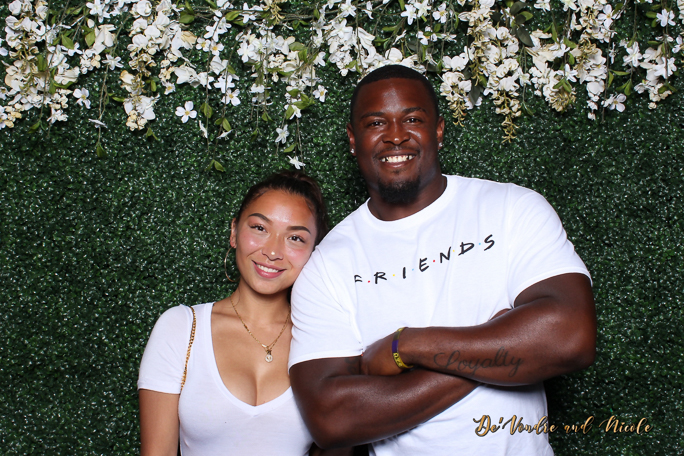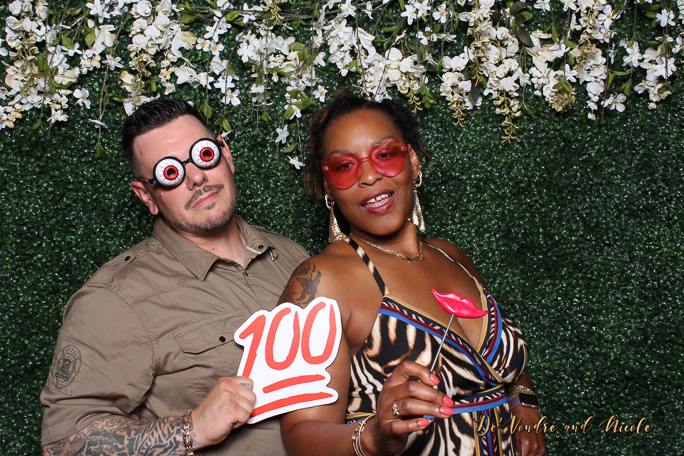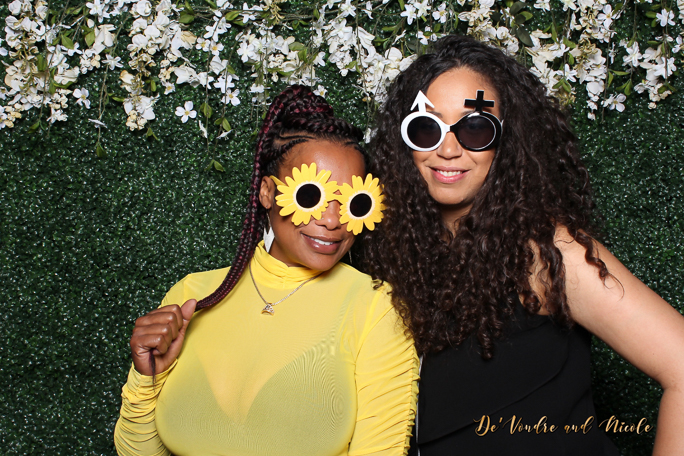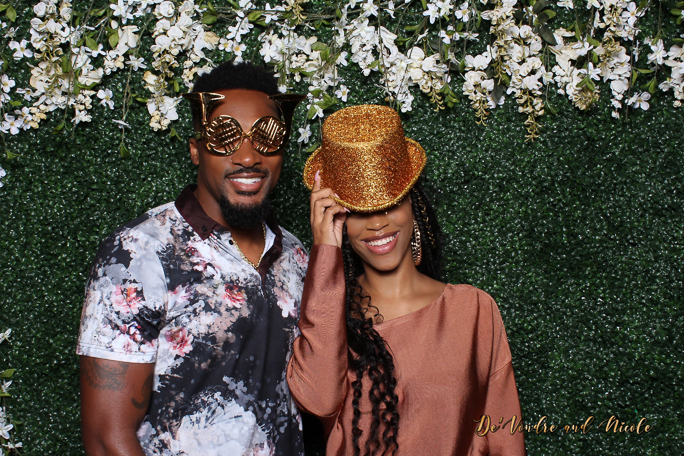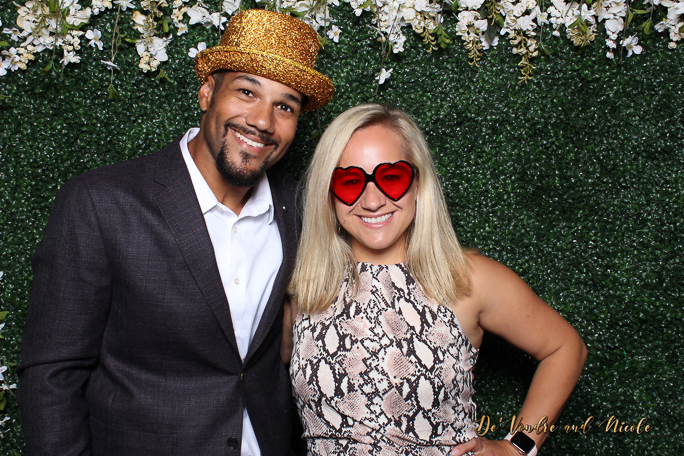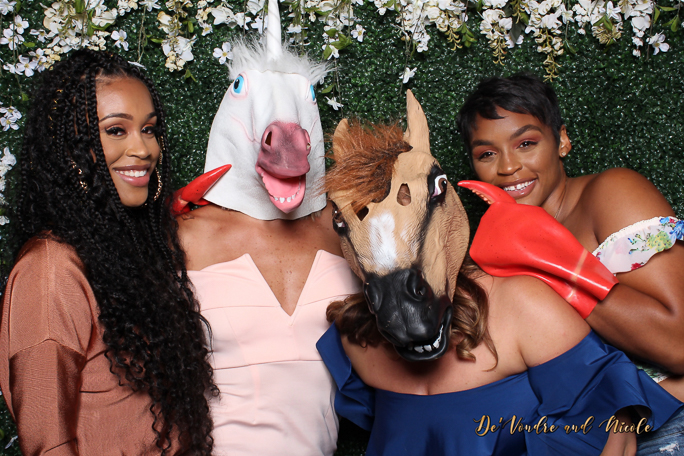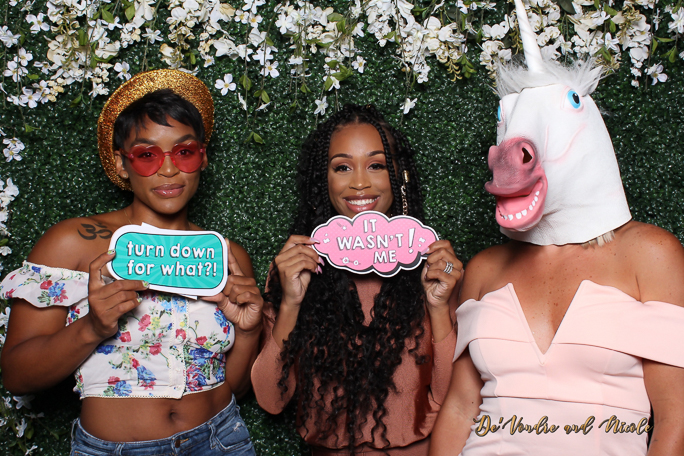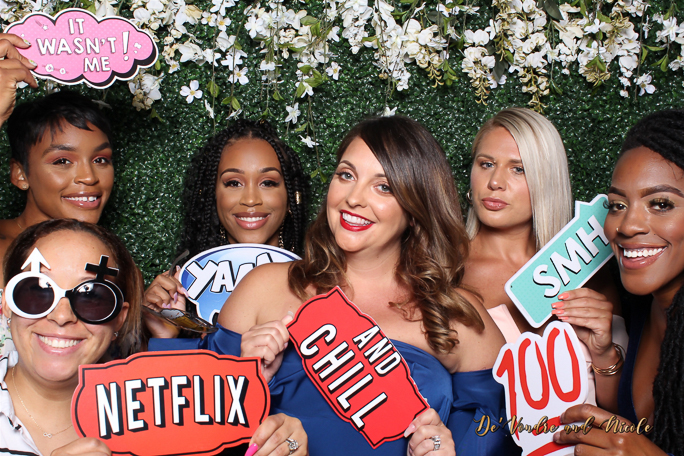 See some other phtoo booth rentals we did:
Aria Minneapolis Wedding – Glam Booth Rental
Photo Booth With Glam Filter in Minneapolis