Over the years we spent working in the wedding industry, we had the chance to meet some great and talented vendors. Jessica Wonders, owner of Jessica Wonders Events, together with her team is one of these amazing vendors. Wedding planning can get complicated and stressful, so if you are in the mindset of hiring a wedding planner to help you with your tasks, you are in for a treat! Meet Jessica, read a little bit about her and drop her a line to find out if she might be the right wedding planner for you and your wedding!
---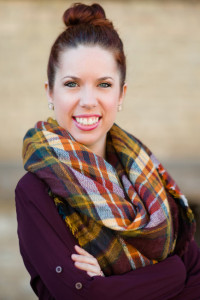 How did you start your company and what's your story? Why did you choose this business?
My journey to wedding planning started long before my company started. I remember researching how to break into the business years before actually taking the plunge. I always wanted to be a business owner and was just waiting to find my niche. Then I got engaged, spent a year planning my own Alice in Wonderland themed wedding and helped friends plan their own weddings as well. I chose to be in the wedding industry and more specifically to be a planner for many reasons. It is forever changing, it is always something different and I will never get bored. No one client is like another, no one wedding is like another and for that, I love it!
What types of services do you offer?
We offer the following services: full planning, partial planning, day of coordination and a new service we just started offering is virtual planning. With full planning we help our clients with pretty much everything under the sun. Partial planning is when we help with some thing's and not others. Day of coordination is for the client who can and wants to plan their whole wedding on their own and we come in and assist on the day of the wedding. Virtual planning is for client's who do not want day of help and want planning help but in a more budget friendly way. Kind of like some of the wedding planning websites out there except you get to work with a human and not just a website full of resources.
How does the process look from your client's point of view?
The process in which an engaged couple can expect to experience with us starts with an inquiry, followed by a free consultation. Some consultations are by phone if the clients live out of state and others are in person. During the consultation we discuss the client's needs and go from there. Once the client books with us they will get a one-on-one experience whether they are a full planning client or day of. Before beginning the planning or design process we really like to get to know our clients, that way we can better make their wedding day personal to them. Once we have that information, the theme, design scheme and general direction of the wedding quite easily falls into place.
What is the most important thing you would want your clients to know about you and your company?
We focus on quality over quantity to really give each and every client the one-on-one experience that they deserve. We are all about doing whatever we can to make sure small or big personal touches are involved in each and every couple's wedding day.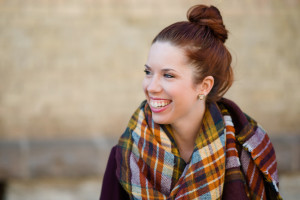 If you could plan anyone's wedding, who would it be and why?
If I could plan any famous persons wedding it would hands down have to be Marilyn Monroe. For so many reasons but mostly because, well, she was just a women after my own heart. Can you imagine how saucy and spicy it would be in the current world we live in!? It would definitely be edgy, that's for sure!
For more information, visit Jessica Wonders Events at www.jessicawonders.com