[ezcol_1third]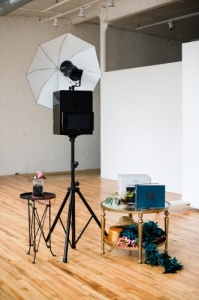 [/ezcol_1third] [ezcol_1third]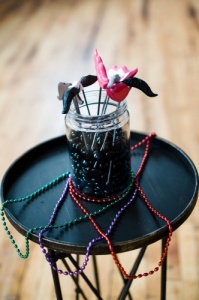 [/ezcol_1third] [ezcol_1third_end]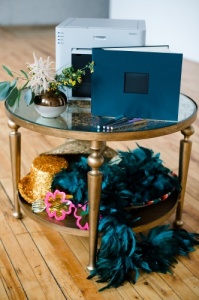 [/ezcol_1third_end]
Photo booths come in variety of shapes and sizes.
In the last few years photo booths have become more and more popular and are surely becoming a serious competitor to traditional enclosed booths that have walls and curtains. You can still find these classic styled booths in malls and shopping centers, but technology moves quick which is why more and more people choose an open style booth for wedding, birthdays, corporate events and more. In fact, we personally believe that the open style photo booth will replace the enclosed style in the next few years.
One of the main reasons for this type of booth becoming so popular is that an open style booth is way more interactive – you can fit a bigger crowd (up to 10 people in one photo) and all of the photo fun can be seen by other guests. The more the merrier – this definitely is true for parties!
But when choosing between these two styles of booths, a lot of questions come up. A lot of "open style" photo booths are different in their own unique ways, although at first it might seem like they offer the same things. So what do you need to pay attention on when choosing an open style photo booth for your party?
---
1. First and foremost, is it an actual open style photo booth or is it a photographer with a camera and tripod?
This is what is going to play a huge role in price and in service provided. Photographers might not necessarily offer printing on site and might provide just an online gallery after the event. Will their set up look nice and neat or will you have cords and equipment sitting around? Be sure to check what are you really getting for your money. Everyone wants to bring a little piece of the party home with them – be sure the company you choose offers prints!
2. Photo strip quality.
What camera is your open style photo booth using? The best quality photos are taken with professional cameras, but some photo booth use webcams. This holds true on photo lighting as well. Be sure to check the quality of images from past events to make sure they look sharp, crisp and bright.
3. Will there be an attendant on site?
An attendant on site is important – they make sure everything is running smooth, refill paper, maintain the booth and keep props organized. A great attendant will make your photo booth experience even more fun!
4. How many prints does the photo booth print?
Like mentioned above, some set ups don't have a print option. Some do print two strips per session and some have an option for additional reprints. At some events it might be important for every guest to get a copy of their photo, so if your event falls in this category, make sure to check if this is an option.
5. Customized photo strip design.
Lots of our clients add custom graphics to their strips to make their photo booth more personal and unique. At weddings, it might be couple's name and their wedding day with a custom color backdrop and graphics that compliments their wedding style and color. For corporate events, it's often their logo and the name of the event on the strip or branding. Most people will save their photo strips for a long time and the graphic will remind them of when and where their photo was taken. Not to mention that corporate clients have brand recognition that will remind their customers or guests about their company.
6. Will you get an online gallery or your images on a thumb drive after the event?
You might want to have digital copies of all of your photographs as memories about all the fun times people had at your event. Be sure to check if you get these and if this is something you might want to have.
7. Is your open style photo booth set up going to look slick?
Can you see an image of the setup and what comes with the booth? This will give you a good idea if booth fits the style of your event and if it's visually appealing and neat. You wouldn't want an eyesore of a booth showing up at your event!
8. Last but not least – price!
While having a budget is important, price alone might be a major deciding factor. If it seems to cheap to be good, it's probably is. Providing great professional services comes with expenses and the lowest priced vendors often can't meet their client's demands. Make sure to check reviews online to see what kind of experience previous clients have had with the company you are considering.
If you would like to inquire about our photo booth services, please contact us today to be at your wedding, birthday party, corporate event and more!
Check Availability For Our Photo Booth Today!