Recently, we had the opportunity to do an open-air photo booth rental in Minneapolis at the 2019 VISION conference, hosted at the beautiful Mystic Lake Center in Prior Lake, Minnesota.
Customized Photo Booths
When working with our customers, our overall goal is to make them happy; we want to be the cherry on top at any given event we have the honor to participate in. This is why we work with our customers to customize our photo booths to match any theme. The VISION conference this year was 80s themed, giving us the chance to incorporate a fun backdrop and props that the party-goers could pose with. 
VISION Conference
This four-day conference, attended by professionals from financial, government, and education institutions, is centered on security in the financial and information technology sector. Business and IT innovators from all around the world attended this event, so we wanted to make sure we could make the event memorable. Since the conference was 80s themed, we incorporated a fun purple backdrop to enhance the overall look of the conference. We also included the logo used for the VISION conference on the photo prints along with a quote relating to the subject of the conference. We even incorporated some fun 80s themed props that people could pose with in the photos! This included some fun neon sunglasses, fake mustaches, and 80s signs.
Open-Air Photo Booth Rentals in Minneapolis
Our open-air photo booth rentals in Minneapolis, are a great addition to any corporate event. They give attendees a piece of memory from the event and allow them to have fun and connect with their colleagues as they pose for pictures. While the theme of the event may be serious, having a fun photo booth engages attendees and makes the experience memorable. In the end, VISION conference attendees had a great time taking photos and were able to take home a memorable party photo! Check out our site to inquire about how to have our photo booths at your next event!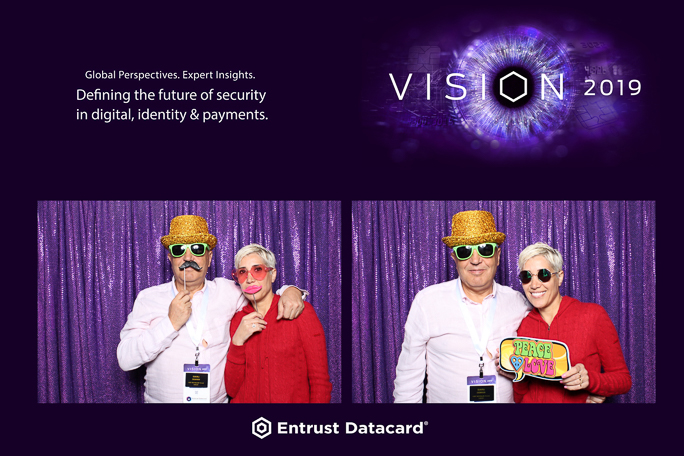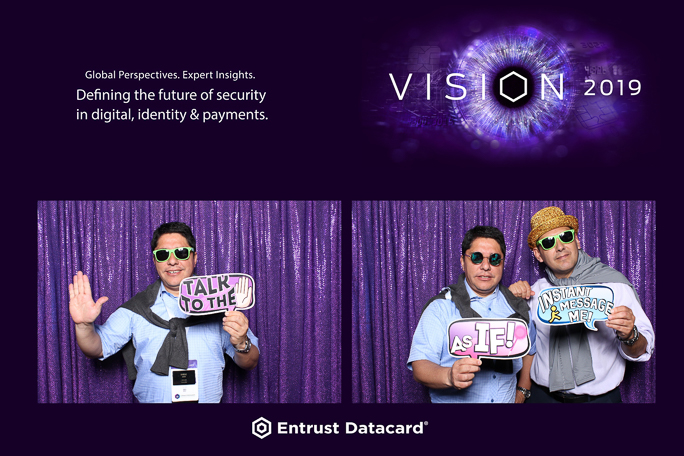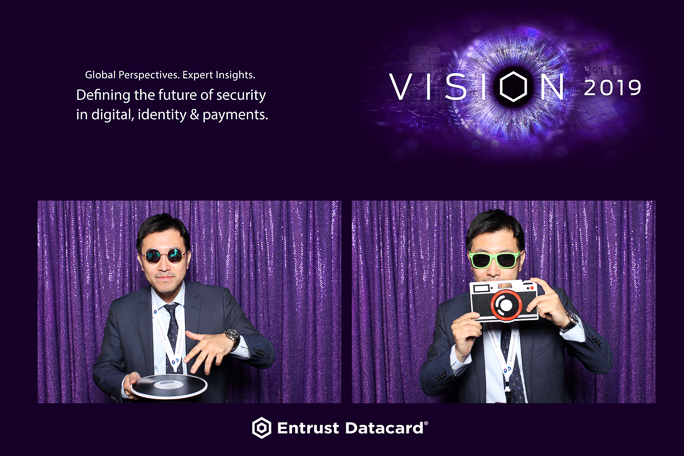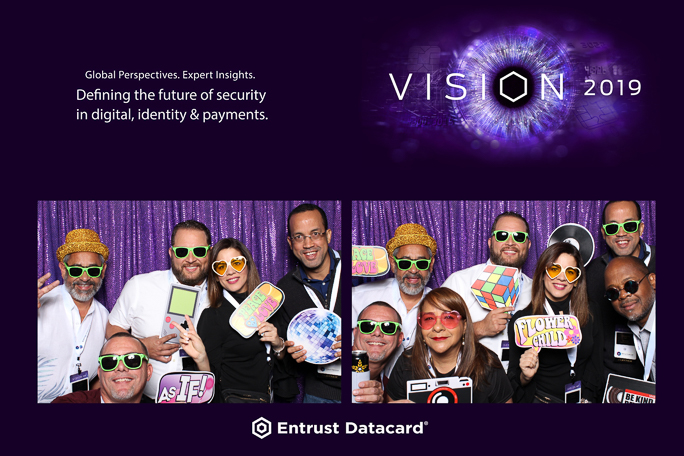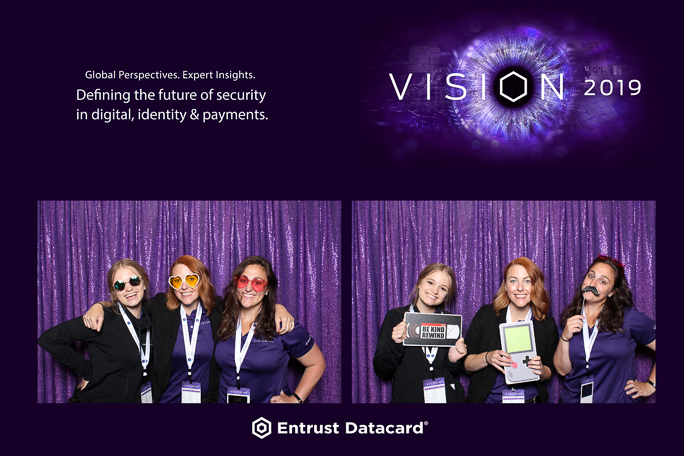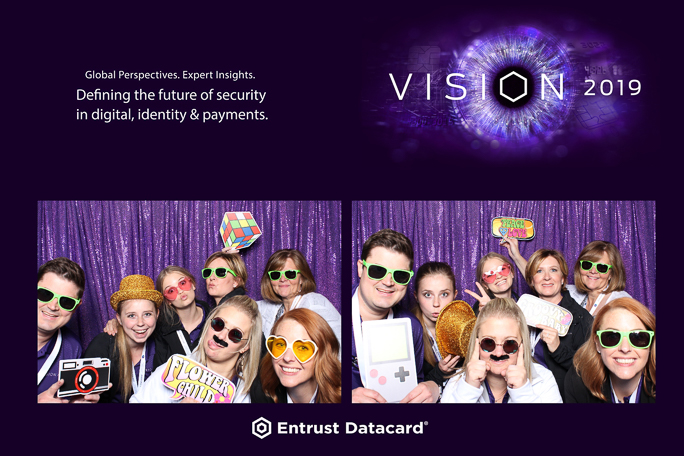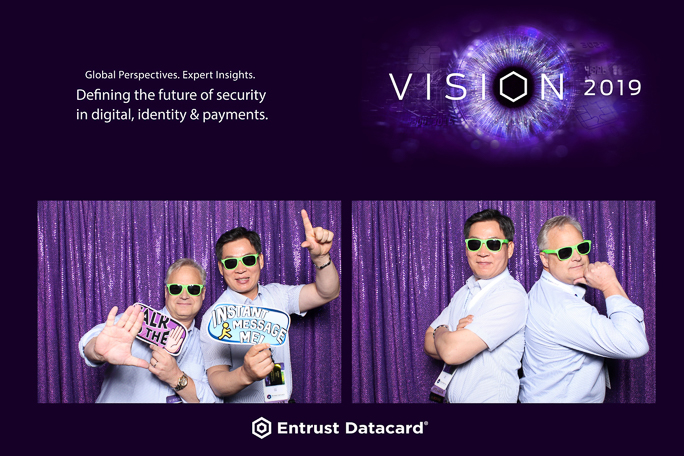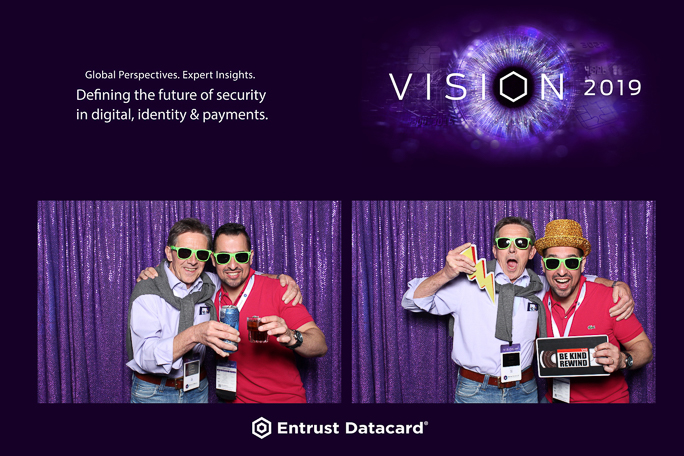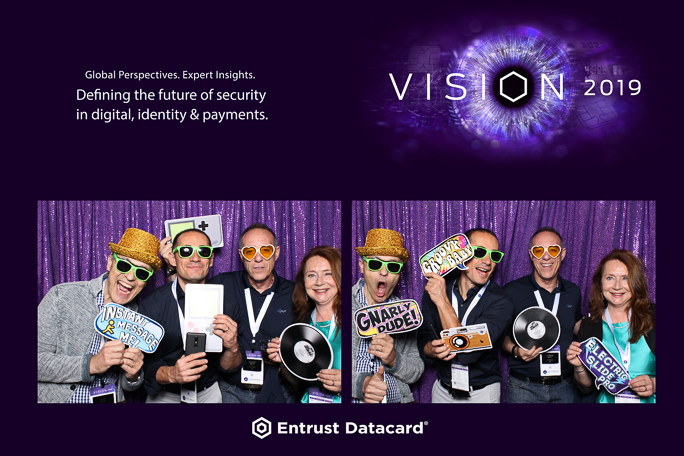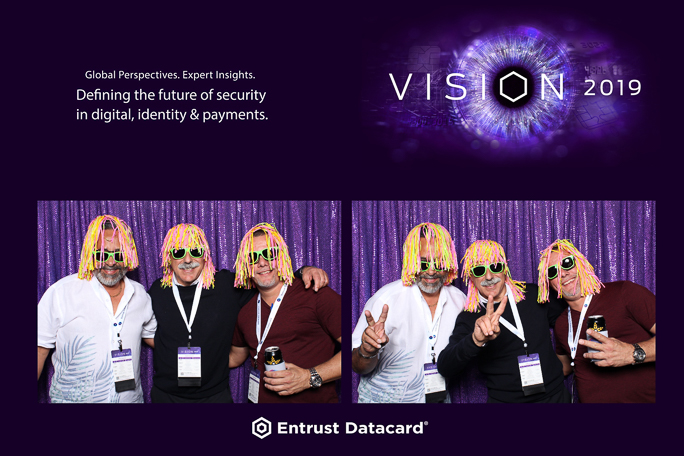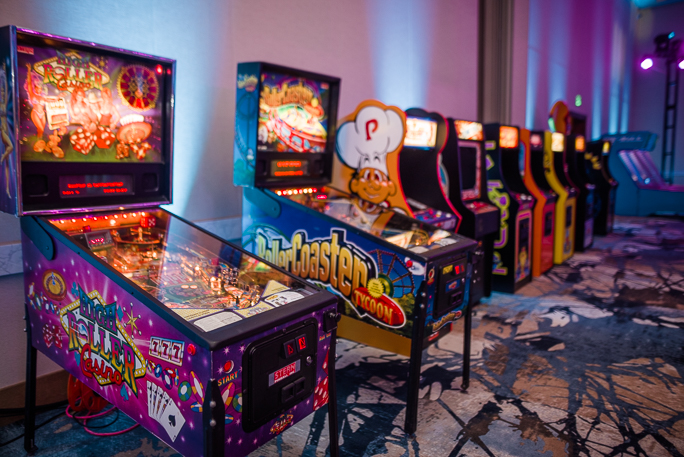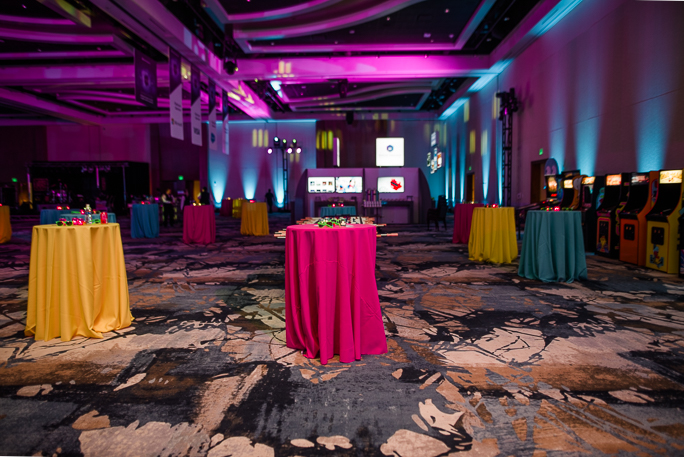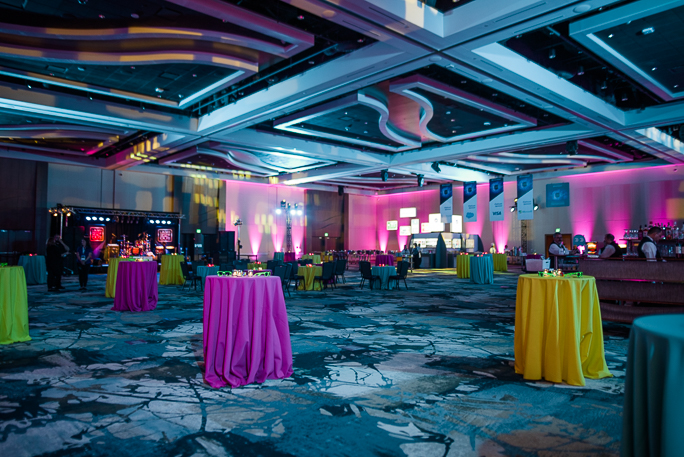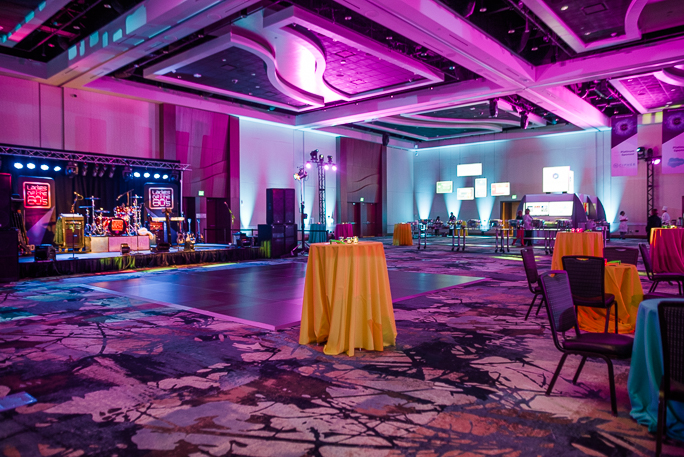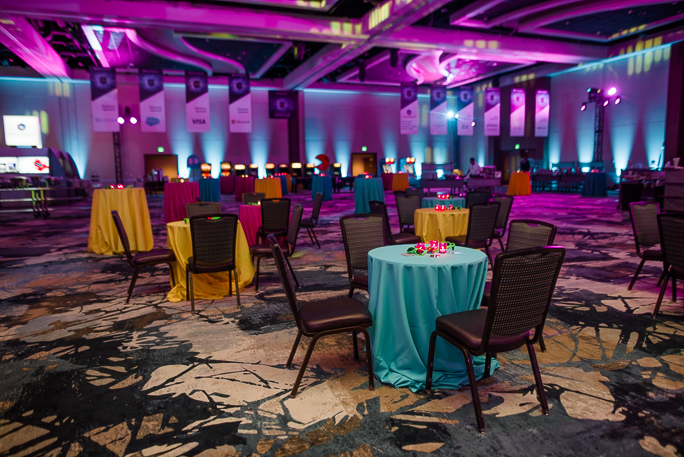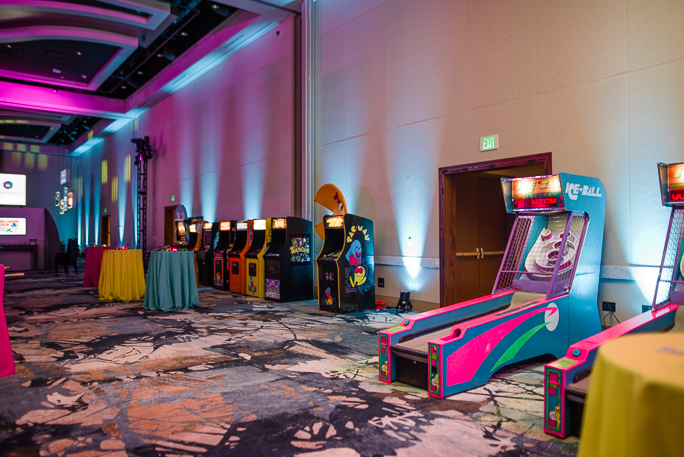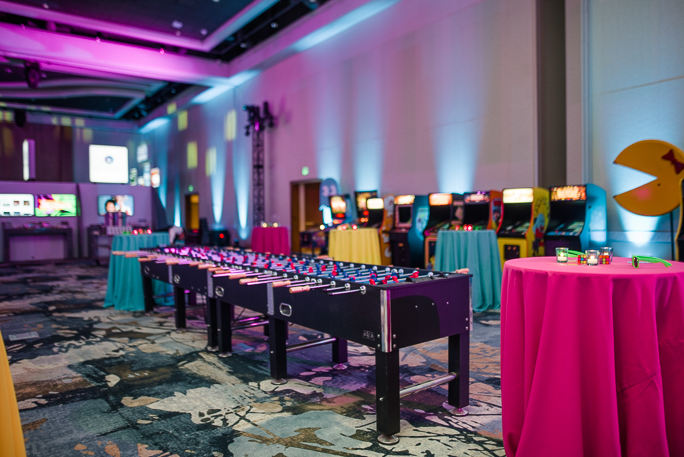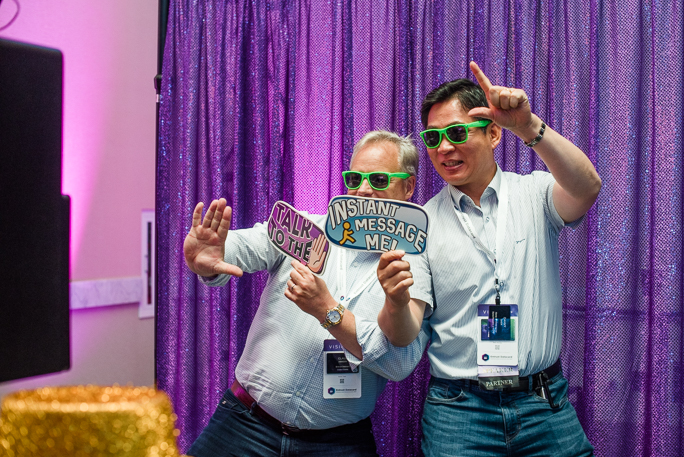 See some other photo booth rentals we did in Minneapolis: 
Interlachen Country Club Photo Booth Rental
An Open Style Photo Booth Adds Class and Fun!
Pepsi Hosted a Party That Included an Open Style Photo Booth in Minneapolis