Minnesota Trade Shows
Minnesota trade shows and surrounding area expos have traditionally been places that have attracted large audiences. The potential for business brand marketing is often really high since a company can almost guarantee some face time with the audience. Additionally, the ability to more carefully target the marketing pitch to appeal to the type of consumer that will be visiting the show is also an advantage. While these are some examples of ways that trade shows can be helpful to business growth, one of the biggest drawbacks to large expos and similar shows is the challenge of engagement. With so much going on in one place, people tend to wander around more, and it can be harder to capture their eye and get them to stop and interact. One solution is the use of a Minnesota photo booth backdrop!
Minnesota Photo Booth Backdrop
A recent client engaged this idea by having a custom Minnesota cut out backdrop installed for their booth space at the Let's Play Hockey Expo. The backdrop was both eye-catching and impressive and provided a fun activity for those passing by to participate in. Even at an event where people didn't necessarily feel "picture ready", the photo booth backdrop was a huge success and many people stopped to engage with the sponsor of the booth. The simple idea not only allowed Twin Cities Orthopedics a better chance to speak with potential clients, but it also gave them a great way to market their brand, as each photo print taken home or shared via social media contained their logo and name.
Make Your Event Memorable
If you are looking for an innovative idea to help your business trade show booth or industry expo space stand out and attract more attention, then consider hosting a Minnesota photo booth backdrop. It is not only engaging and fun for visitors, but also gives the sponsoring company or brand a marvelous opportunity to market themselves in a unique way.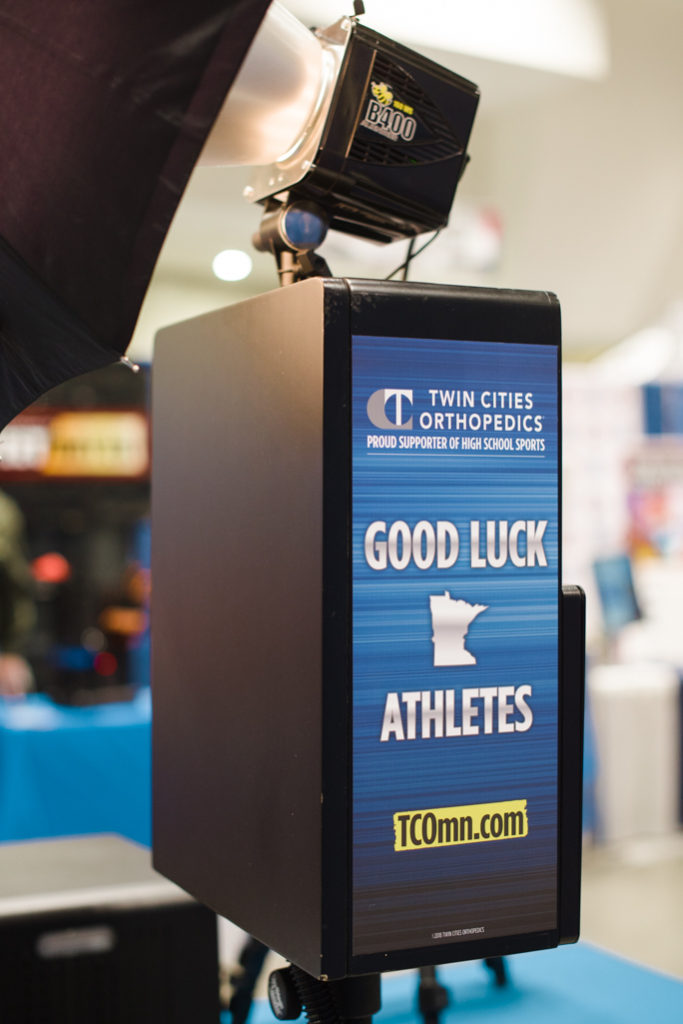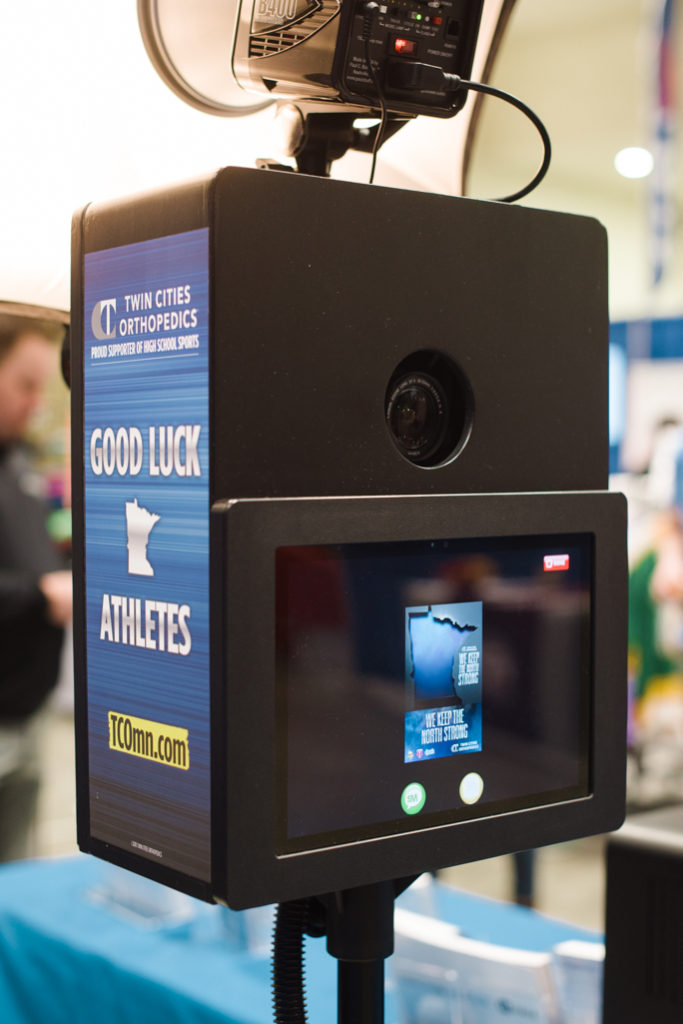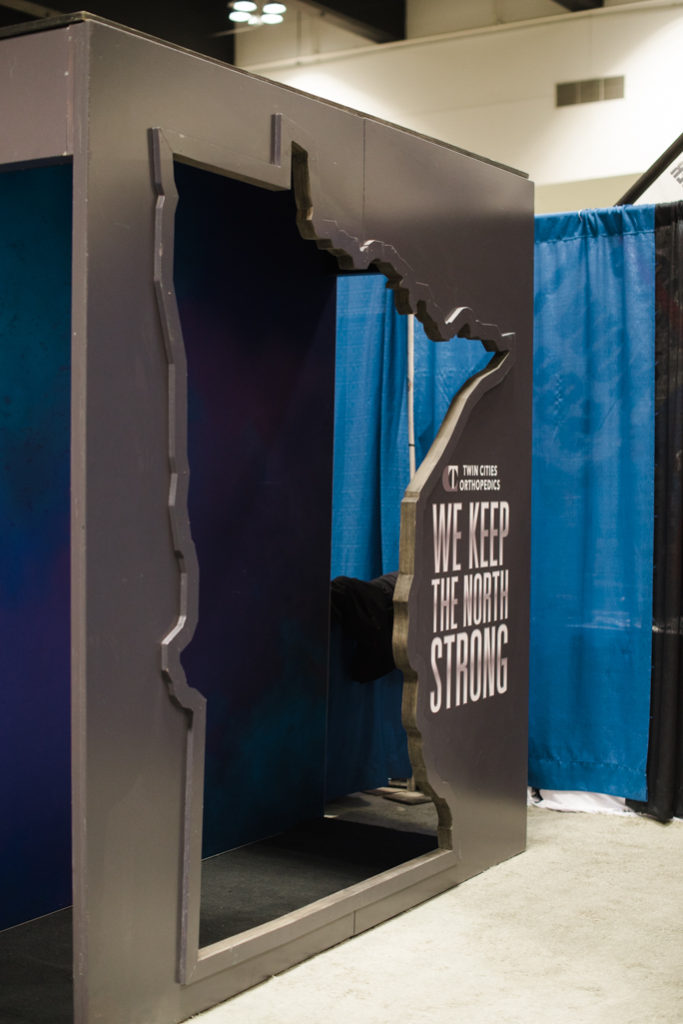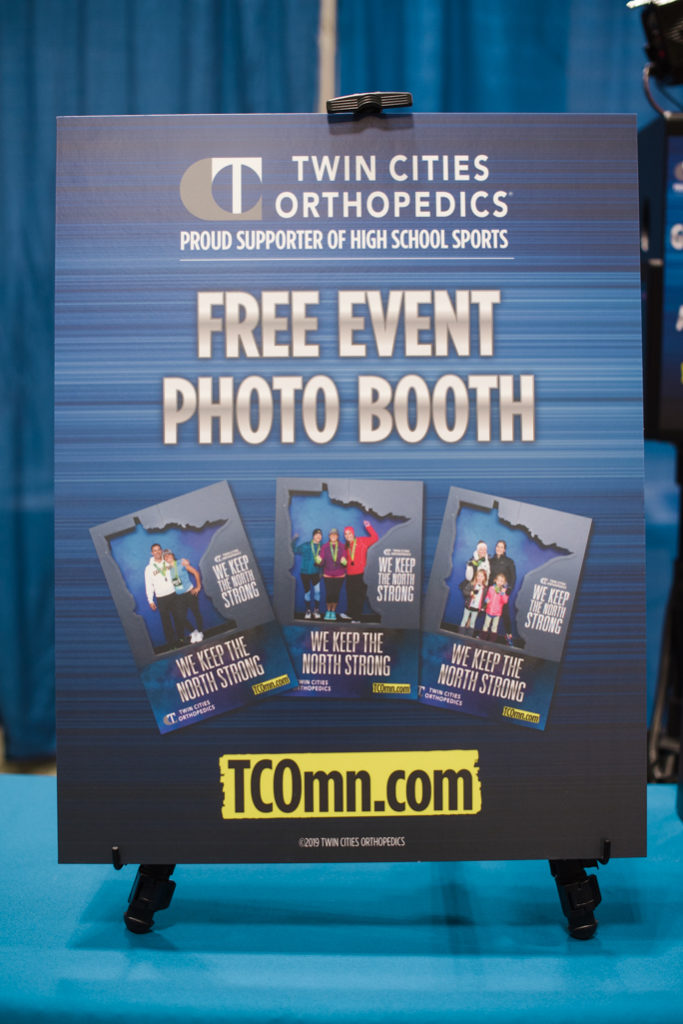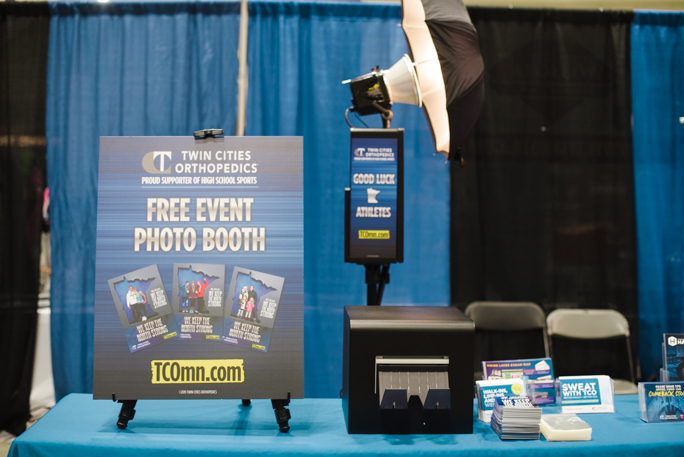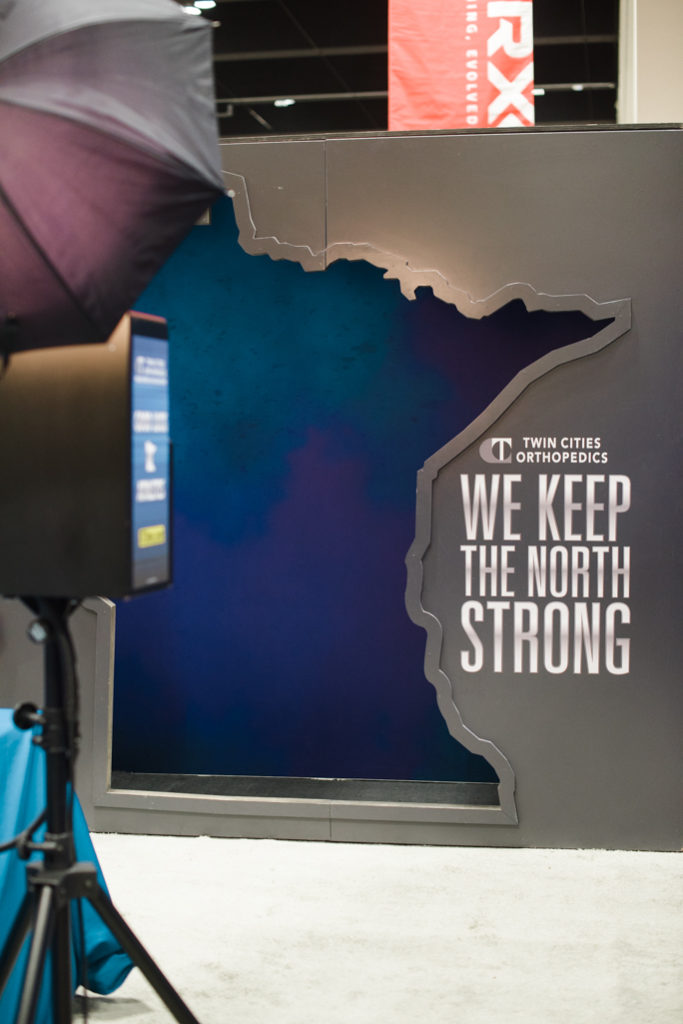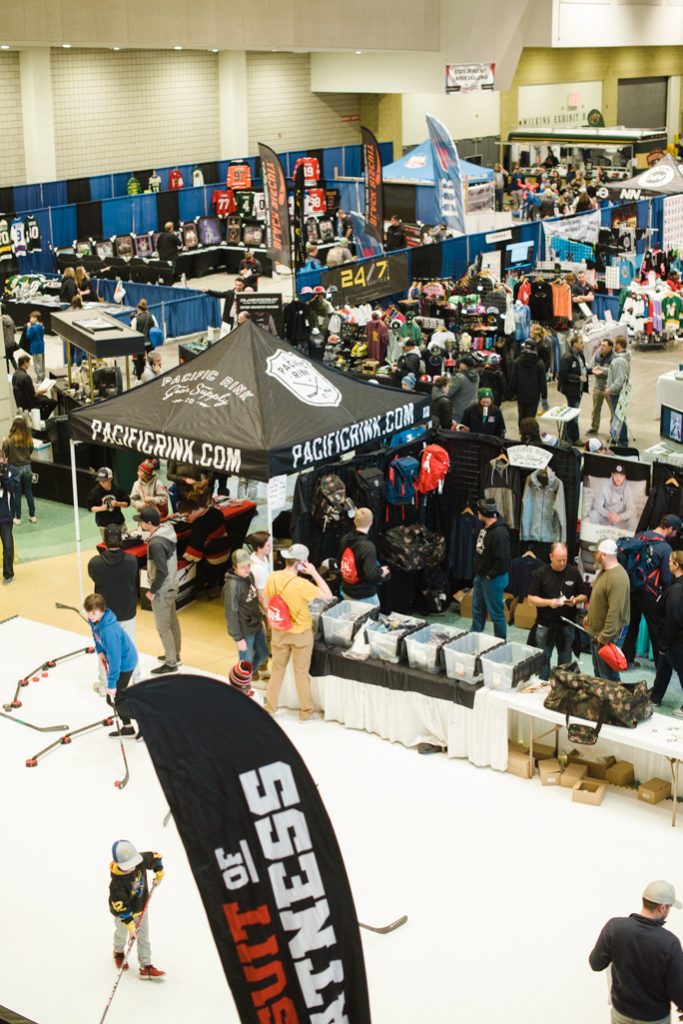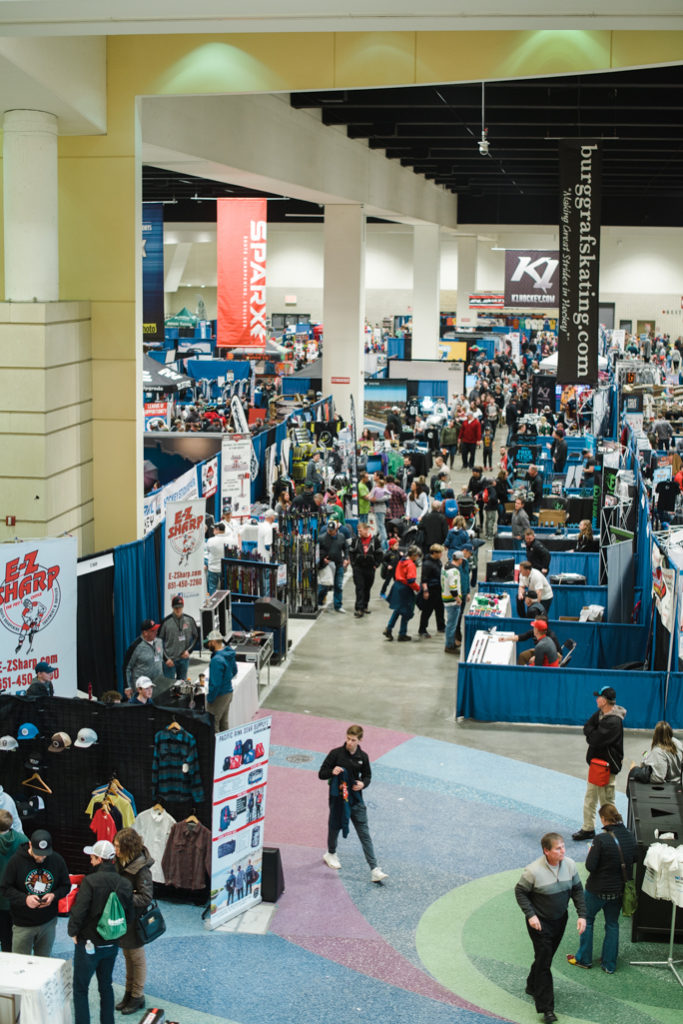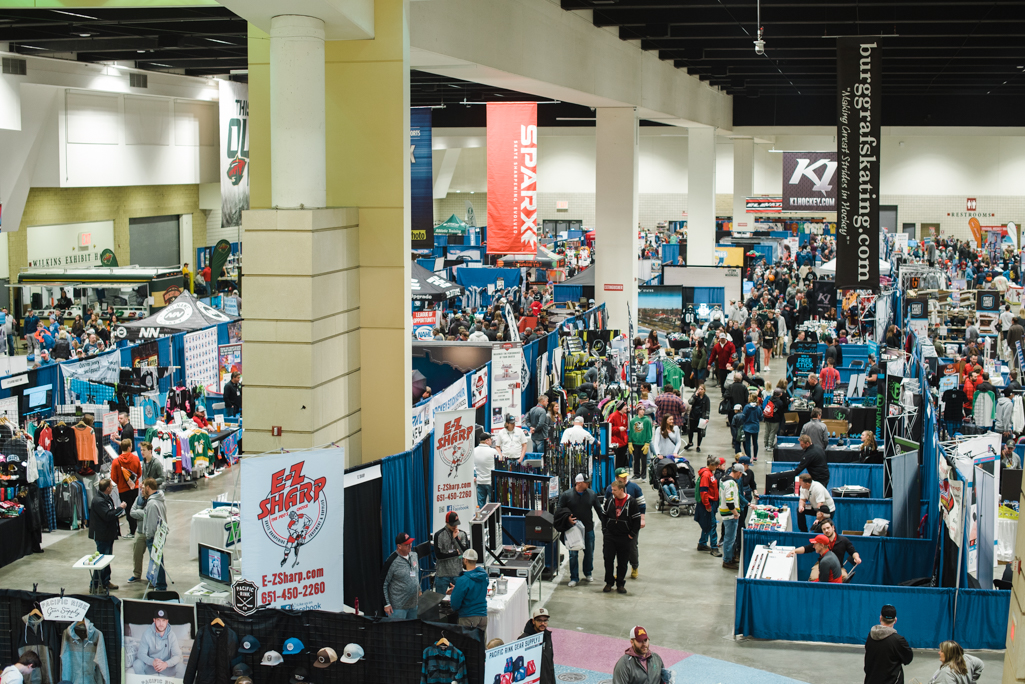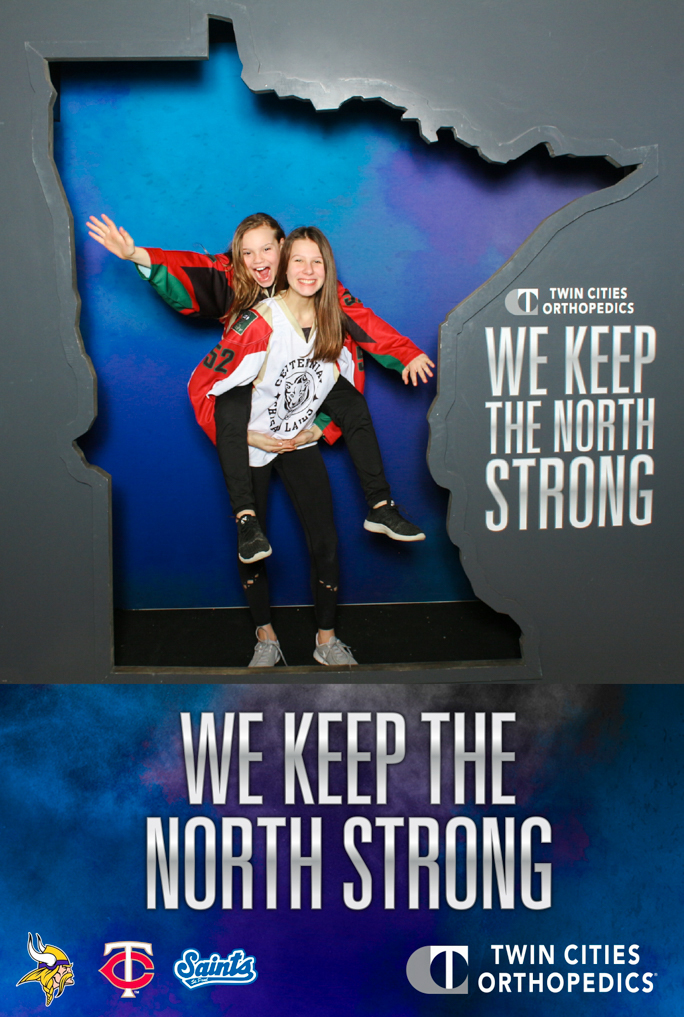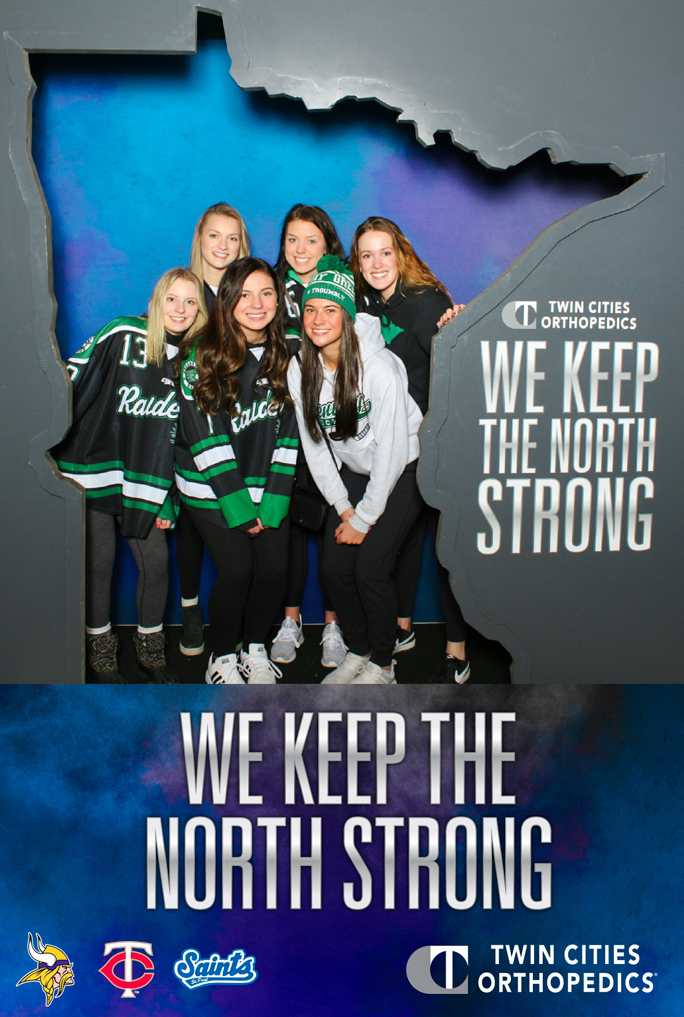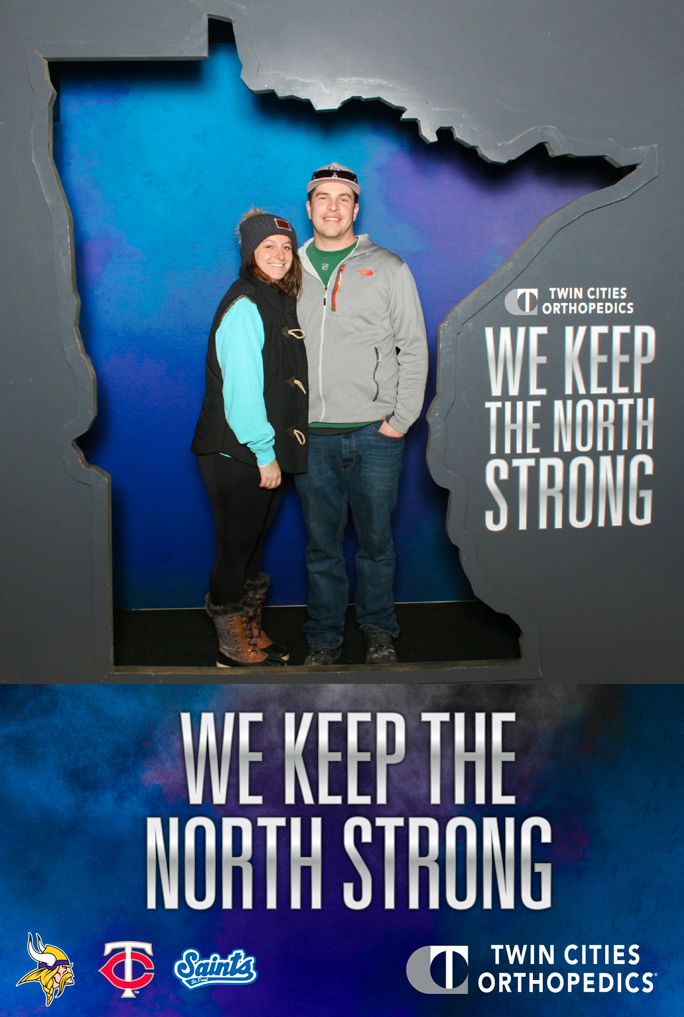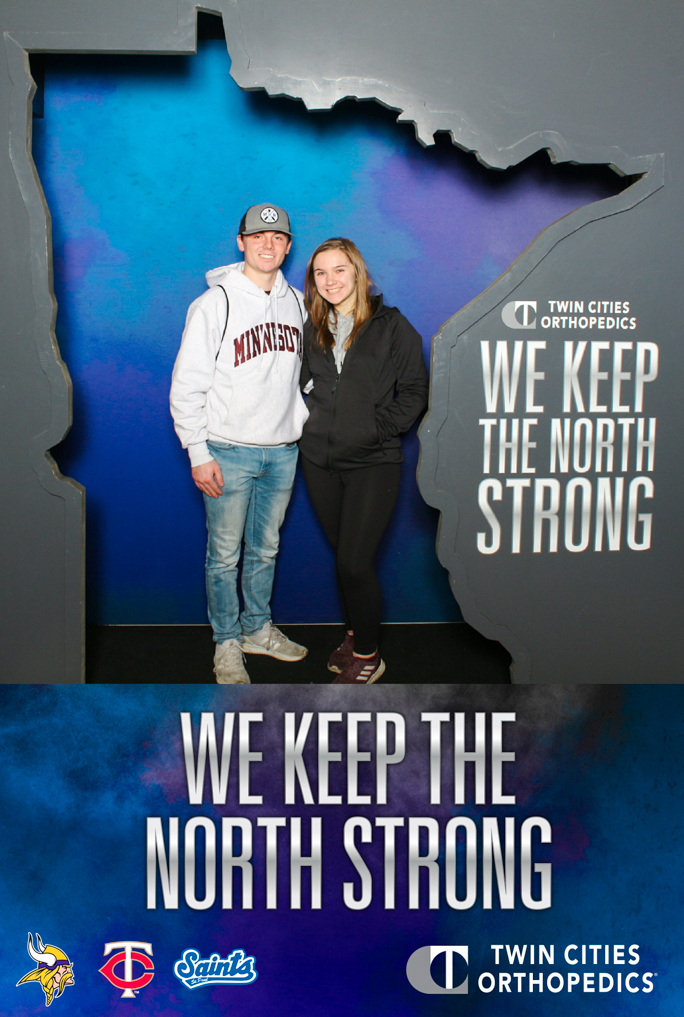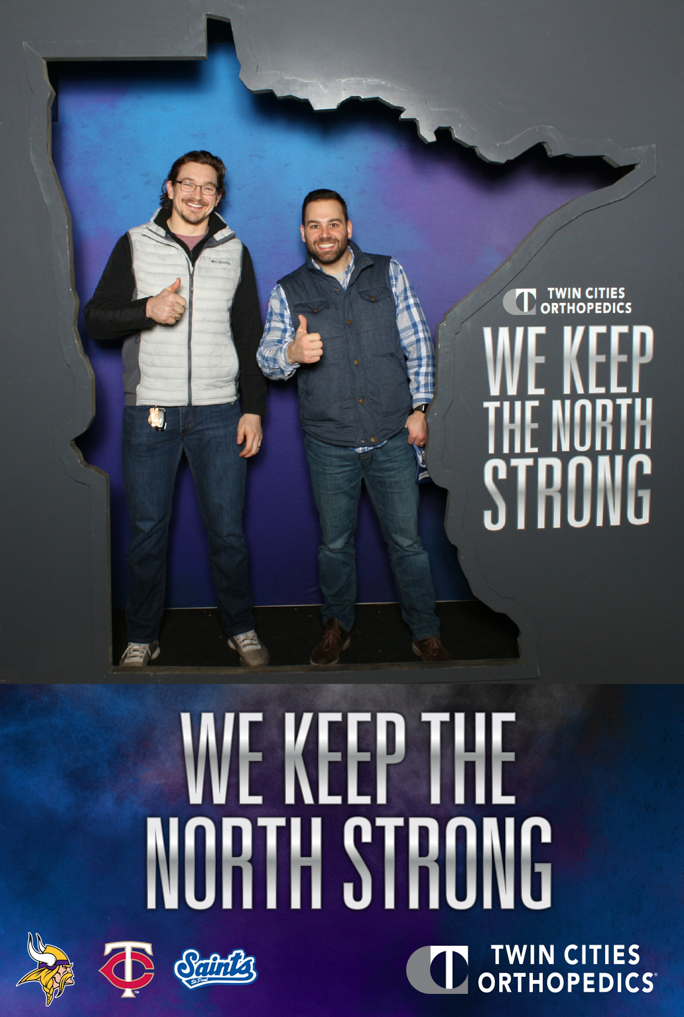 See some other corporate photo booth rentals we did: 
HeartLink Gala Event Photo Booth & Custom Backdrop
Custom Photo Booth at MOA for Garnier
Corporate Photo Activation At The Chicago Marathon
CLICK HERE to Inquire Today!