Photo Booth Rental in Minneapolis
Happy New Year! We hope New Year's Eve was a memorable way to kick-start your 2019 year. For us, we had the pleasure to be a part of the sports and entertainment company, TopGolf, for their NYE celebration. For Time Into Pixels, golfing holds a special place in our hearts and because of that, it was great to start 2019 with TopGolf. For this special evening, our open photo booth was used for their guests to enjoy and it was perfect for their group shots. We added a beautiful black backdrop and brought our fun NYE props! For us, more props mean more fun to the photo booth experience. Therefore, we included golfing props that were used, in the past, when we photographed the Ryder Cup. Golfers such as Tiger Woods and Phil Mickelson used those same props in our photo booth! Here's more about this photo booth rental in Minneapolis:
The First Images of 2019!
The last hours of 2018 consisted of jokes, laughter, and fun as our client's guests took group photos. Poppin' Bottles was one of the themes of the night as 2019 approached. Though, the excitement did not stop there because even after taking their photos, the guests had the option to add GIFS for even more fun! It was great since they could immediately share their photos, digitally. The lack of a long wait to go online and download their photographs made the entire event top of the line.
We Help Build Your Brand Awareness
Each and every photo strip had TopGold's branding which added consistency to the celebration. Not only do guests leave with digital photos, but also they share it on their social platforms. By the time the event is over, your brand is highlighted on social media with your guest's images. This indirect way of social engagement guarantees the building of your brand awareness.
Please give us a call if you want excitement and long-lasting memories at your next event with a photo booth rental in Minneapolis.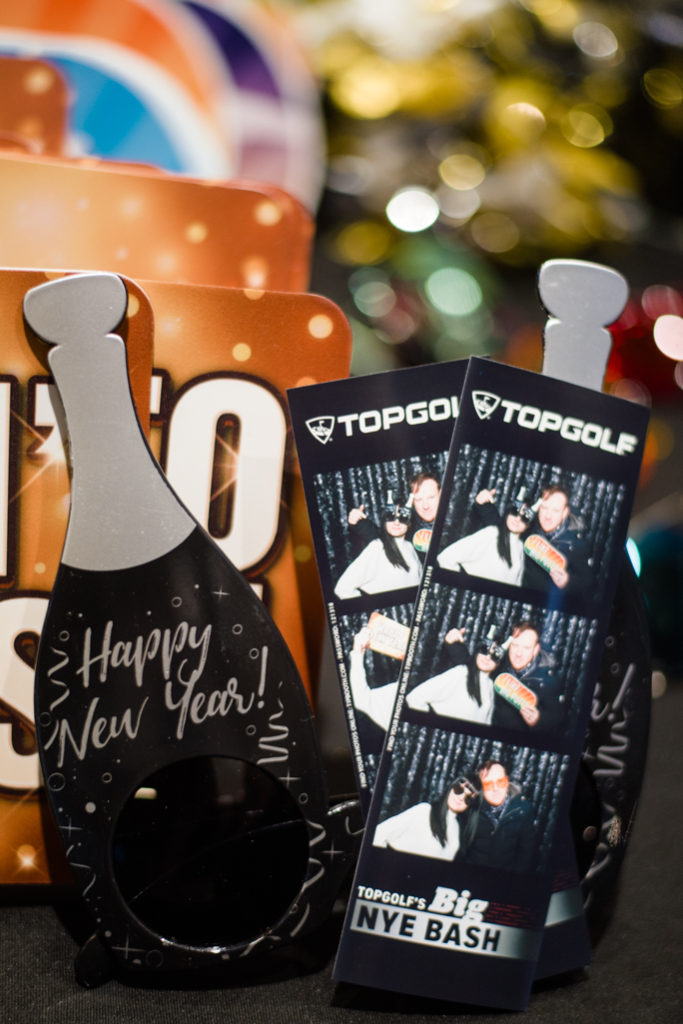 [ezcol_1third]

[/ezcol_1third] [ezcol_1third]

[/ezcol_1third] [ezcol_1third_end]

[/ezcol_1third_end]
[ezcol_1third]

[/ezcol_1third] [ezcol_1third]

[/ezcol_1third] [ezcol_1third_end]

[/ezcol_1third_end]
See some other photo booth rentals we did in Minneapolis:
Interlachen Country Club Photo Booth Rental
Prince-Themed Photo Booth Rental in Minnesota
Photo Booth Rental At Bavaria Downs